Brazzers
Prank Me and I Will Fuck Your Friend, Mona Azar, Kyle Mason, [Brazzers]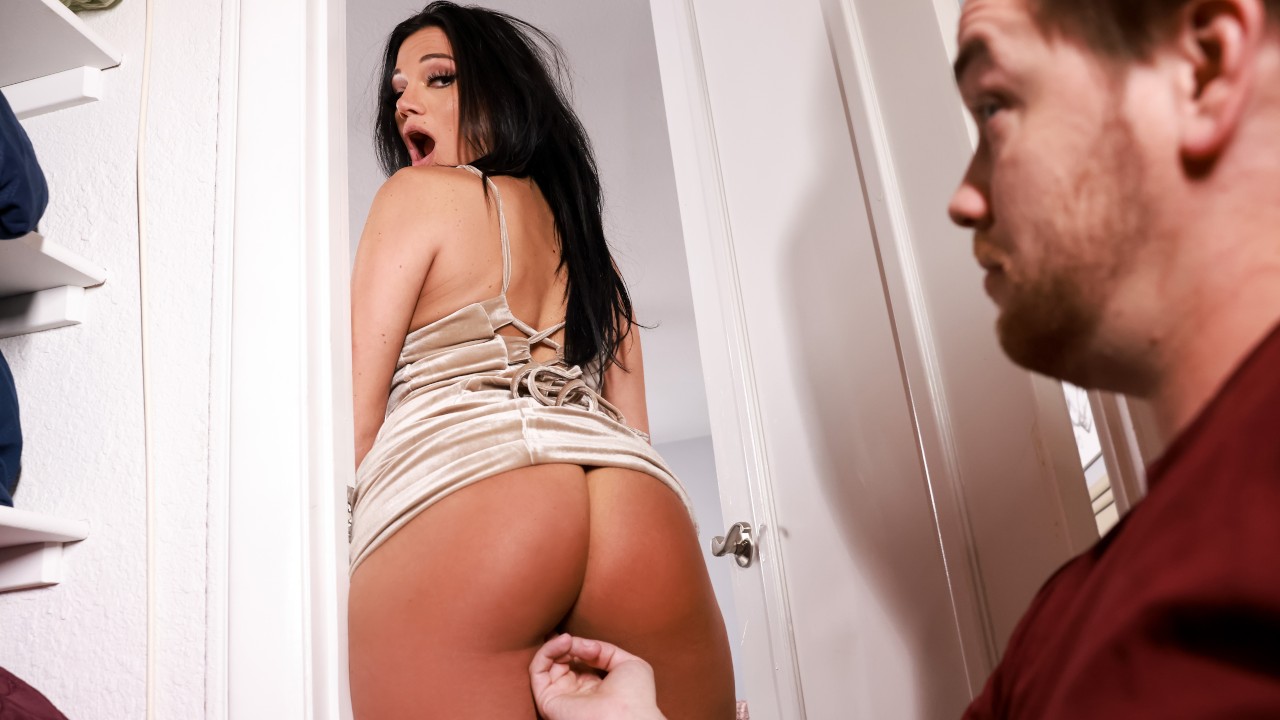 Prank Me and I Will Fuck Your Friend,
Mona Azar, Kyle Mason,
[Brazzers] Mona Azar has been getting into some sexy trouble with her roommate, Kyle Mason. When her boyfriend arrives home unannounced, Mona has to hide Kyle. It's a close call and Kyle can't help but play with her pussy from inside the closet door. When Mona's boyfriend demands to get into the closet, Kyle pops out and pranks him. Mona has had enough of the silly games and leaves to take a shower. Mona's boyfriend decides to prank her back and gets Kyle in on it. Jokes on him when Kyle decides to turn the prank into an opportunity to lock her boyfriend out and fuck Mona right. Mona sucks Kyle's cock deep and rides him hard. Kyle breaks out the oil and rubs it all over her as she bounces that ass. She wants every ounce of his cum and takes it all over her pretty face. Mona has the last laugh as her boyfriend is left out in the cold. Guess he won't be fucking with her again.
Tattoo, Average Body, American, Brown Hair, Short, Big Dick, Dress, Big Ass, Piercing, Voluptuous, Italian, Persian, Black Hair, Sandals, Trimmed Pussy, Big Naturals, Big Tits, Natural Tits, Sex, Masturbation, Sneaky, Washing, Wet, Blowjob, Blowjob – POV, Pussy Fingering, Pussy Licking, Bathroom, Bedroom, Indoors, Shower, 25-34, Big Tits Worship, cheating, Couples Fantasies, Cowgirl, Cowgirl – POV, Doggystyle – POV, Doggystyle – Standing, Missionary, Reverse Cowgirl, Reverse Cowgirl – POV, Oil, Soap, Top Ad