Brazzers
Getting Him In Fucking Shape, Victoria Cakes, Lil D, [Brazzers]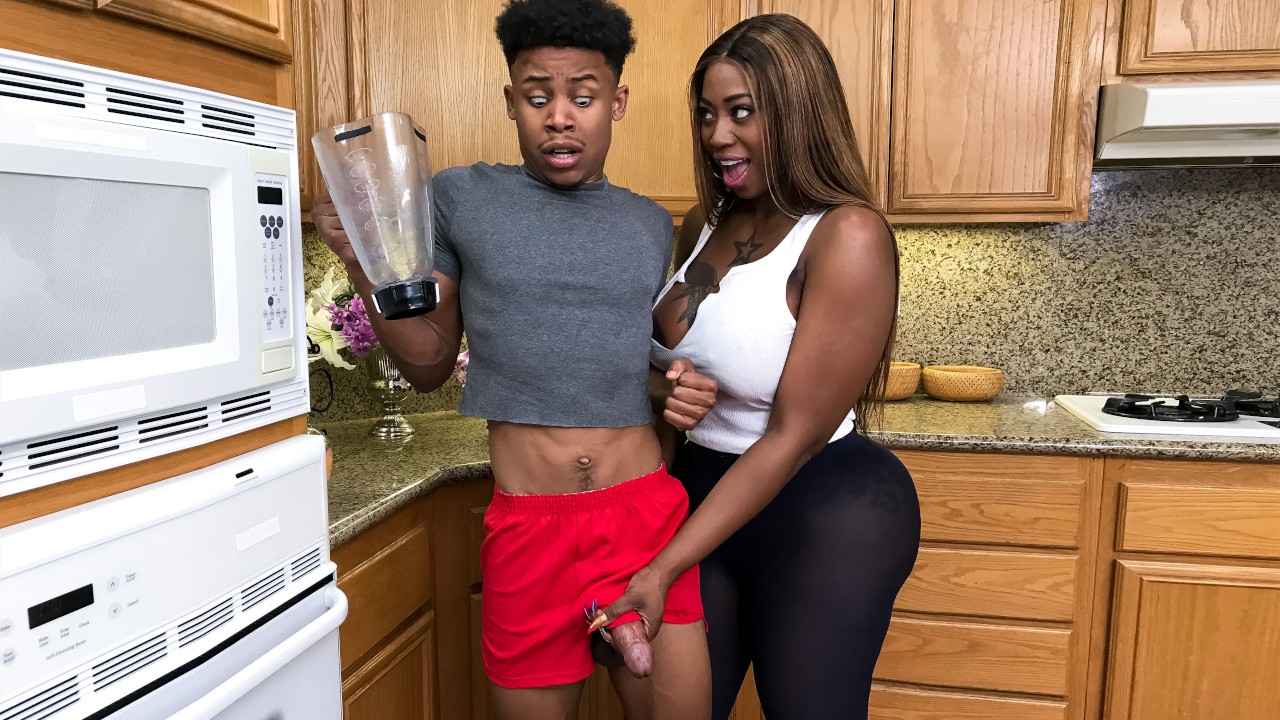 Getting Him In Fucking Shape,
Victoria Cakes, Lil D,
[Brazzers] Victoria Cakes is tired of her man, Lil D, being a lazy sack. He isn't fucking her anymore and his lifestyle is grossing her out. She's not taking any more of this shit! Victoria has decided that if Lil D wants to fuck with her, he is going to have to train with her. Lil D doesn't put up a fight when he sees her working out. With her delicious curves and big natural tits, she's a force to be reckoned with. Victoria is a badass babe with a killer round bum that knows how to work it. And boy does she give him a workout! Victoria sits on his face and works his tongue. Lil D pounds Victoria until she squirts, and she isn't done with him yet. She gets on top and rides her man til he cums all over her tits. She's kicked his lazy habit and now he's ready to do push up! Now that's what I call workout!
Tattoo, Slim, Black, Black Hair, Short, Big Dick, Boyfriends, Leggings, Tank Top, Big Ass, Bubble Butt, Tattoo, Voluptuous, Black, Brunette, Trimmed Pussy, Innie Pussy, Big Tits, Enhanced, Sex, Handjob, Squirt, Wet, Face Sitting, Spanking, Indoors, Kitchen, Living Room, 18-24, Ass Worship, Big Tits Worship, Couples Fantasies, Girlfriend, 69, Cowgirl, Doggystyle, Missionary, Reverse Cowgirl, Side Fuck, Stand And Carry, First Man/Woman