Brazzers
Bubble Bath Self-Care With Cock, Sommer Isabella, Steve Holmes, [Brazzers]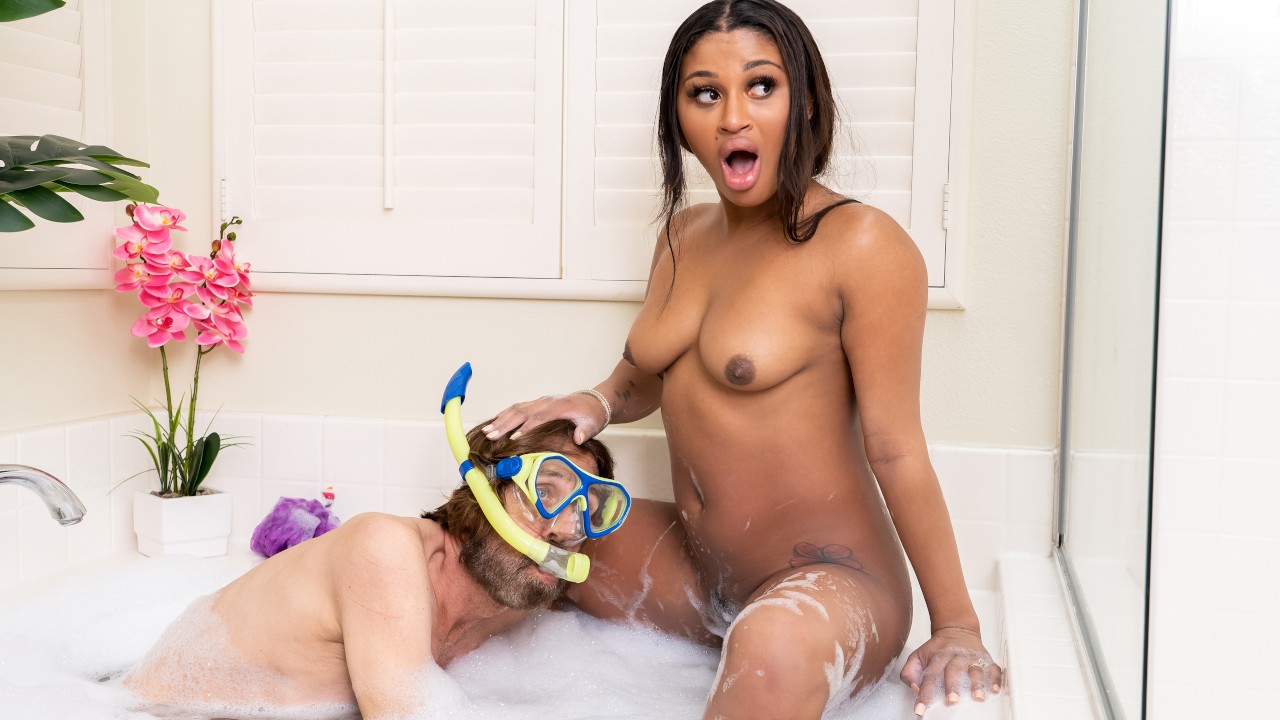 Bubble Bath Self-Care With Cock,
Sommer Isabella, Steve Holmes,
[Brazzers] When Sommer Isabella's husband won't let her go out clubbing, she decides to take a bubble bath to deal with the frustration. Sommer, though, is supremely horny, so she can't help but start masturbating in the bath and text Steve Holmes, her international man of mystery side piece. Steve obliges and sends Sommer a dick pic to masturbate to, but what Sommer wasn't expecting was that he'd actually show up with a snorkel, no less. It's lucky that Steve came prepared, because in nearly getting caught by Sommer's husband, he's forced to hide under the bubbles. But after they've fucked and gotten away with it, Sommer forgets to wash the cum off her face, and Steve ever the eccentric makes himself shockingly at home.
Sex, Cumshot Clean-Up, Facial, Anal Winking, Feet, Fetish, Footjob, Masturbation, Sneaky, Washing, Ass Licking, Blowjob, Blowjob – POV, Face Fuck, Gagging, Pussy Licking, Spanking, Titty Fuck, Bathroom, Bathtub, Indoors, Living Room, Ass Worship, cheating, Couples Fantasies, Interracial, Cowgirl, Doggystyle – Standing, Missionary, Reverse Cowgirl, Spoon, Soap